07th May 2023
Challenge Montpellier
Long Distance Triathlon
3,8 km swim – 180 km bike – 42,2 km run
The Challenge Montpellier triathlon in its Long Distance version will meet all your expectations:
A mass start from Prevost beach in Villeneuve-lès-Maguelone.
A bike course that is both technical and fast, taking the most beautiful roads in the hinterland of Montpellier.
A running race with an urban route filled with enthusiastic spectators.
On the Middle Distance, a relay race is open to teams. It's up to you to form a Team of 3 athletes (1 swimmer, 1 cyclist and a runner).
Challenge Montpellier will be the label's first and only event in France. Come and compare yourself to the professionals involved in the event.
"We are looking forward to welcoming athletes to the first edition of Challenge Montpellier, an event set up by triathletes for triathletes. A swim in the Mediterranean Sea, bike courses that allow you to discover the varied landscapes of the Hérault and a run through the new districts of Montpellier along the smallest river in France for a festive arrival at the Zénith Sud de Montpellier".

Bertrand Mulot (Race Director)
Swim course (3,8 km)
The swimming course is made up of 2 loops, with an Australian-style exit, starting from the magnificent Prevost beach in Villeneuve-lès-Maguelone. You will swim 3.8 km back to where you entered the water and cross the beach to access the transition area (T1), approximately 100 meters away.
Bike race (180 km)
Although the race is new, the Long Distance route around Montpellier will have seen many cyclists and triathletes pass by, in particular members of the Pôle France. Balanced course with rolling and hilly segments, but also fast passages.
What's in the Challenge Race Kit?
At registration all athletes will receive a bag containing the following items:
Backpack
Athlete wristband
Green bag (post race)
Red bag (bike)
Blue bag (run)
Coloured swim cap
Tattoo (swim course)
BIB number
Bib number for your bike
CHFAMILY Nutrition guide
Start number
Envelope with number stickers (helmet 3 for your transition bags) 1 Bike cover
… and more surprises!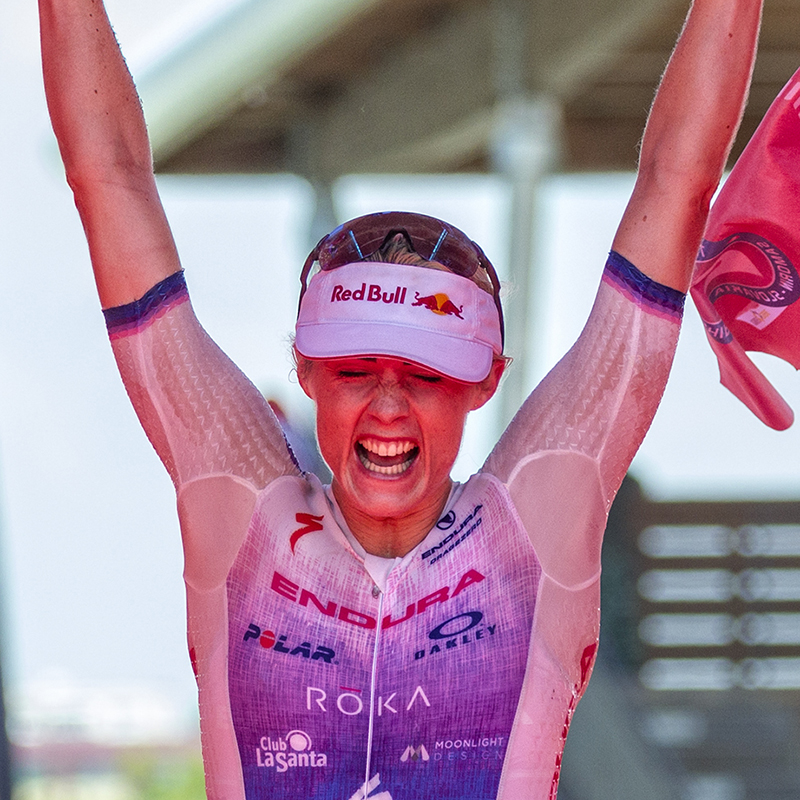 TIME SCHEDULE
This information is not definitive and may be modified before the event.
On Sunday morning of the race, only for full and middle distance competitors, buses will be available from the Place de l'Europe tram stop (rue Poseidon, near Antigone swimming pool) from 5 a.m. for full distance to reach the Prévost beach swimming departure area in Villeneuve-lès-Maguelone.
Swimming 2h15 (time indicated by the chip)  / Bike 7h45 (chip time, 10h cumulative with 3.8km+T1+180km bike) / Marathon 6h (16h finish line)
SUNDAY 07TH OF MAY 2023
| Time | Activity | Location |
| --- | --- | --- |
| 6h30 | Long Distance mass-start | Prevost Beach, Villeneuve-lès-Maguelone |