The date is fixed, all in your diaries. The "CHALLENGE Family, we are triathlon" label will inaugurate its first and only race in France. See you on May 7, 2023 in Montpellier, in the Hérault. Come and take up the challenge in Occitania on courses designed by triathletes and for triathletes.
On the program for this triathlon weekend, 3 races: a Middle Distance, a Long Distance and a Middle Distance Relay.
The start of the swim will be given on the shores of the Mediterranean, then the bikes will take place in the hinterland of Montpellier, alternating difficulties and rolling parts, to finally end with a run in the heart of the city.
Come and exceed your limits on the "CHALLENGE Montpellier" !
Live the Challenge Montpellier experience in the best possible way by taking advantage of the promotions offered by our accommodation partners.
Stay 1 min walk from the swimming start area!
Located at the end of a marina of unique beauty, between the Lez river, the Prévost lake and the Mediterranean Sea, Le Palavas campsite is the ideal place for sunny family holidays. This 4-star resort located on the pretty coat of the Hérault, in Languedoc-Roussillon, has excellent facilities and an exceptional seaside setting.
Book your rental for the period from 5 to 8/05/2023, by phone or online with the code TRIATH23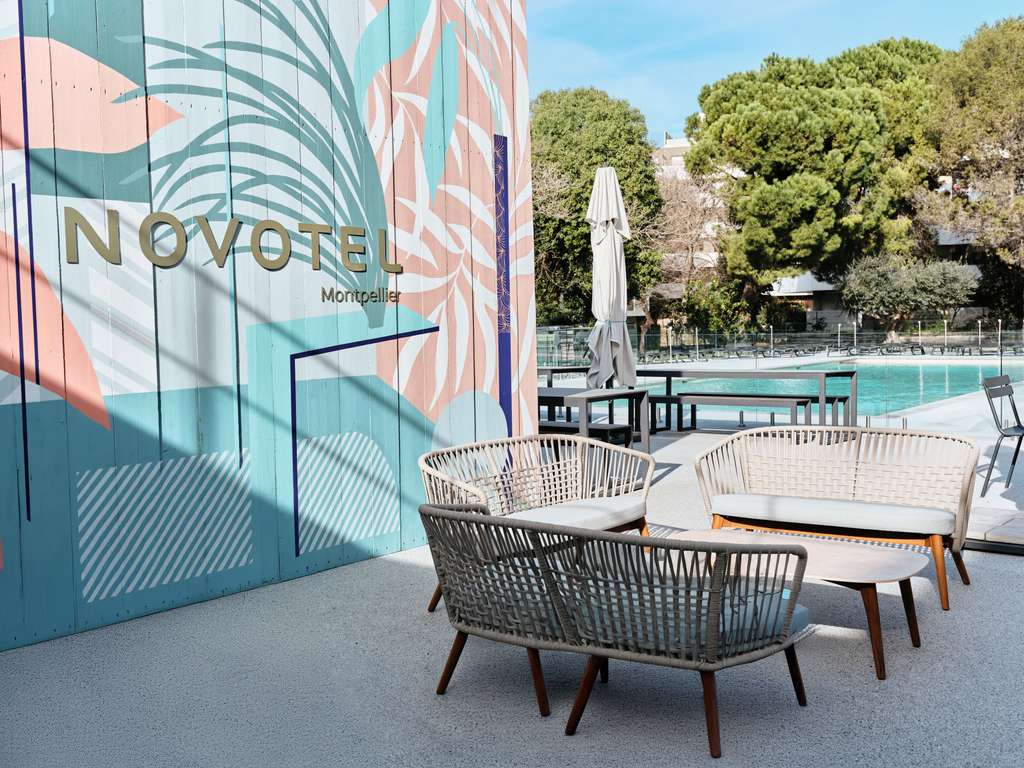 Comfort and luxury, here are the key words offered by the Accor group to accommodate you during the Challenge Montpellier event.
Choose your accommodation among dozens of hotels or apartments, the length of your stay and benefit from the promotions offered by the Accor group.
To participate in Challenge Montpellier, book your accommodation and your means of transport. Montpellier is in direct connection with 10 French airports but also 22 foreign cities in 14 different countries.
Join Montpellier by plane from the following 10 airports: Ajaccio, Bastia, Brest, Caen, Lille, Nantes, Paris CDG, Paris Orly, Rennes, Strasbourg.
From the strange, land directly in the south of France from Algeria and the airports of Algiers or Oran, from Germany to Berlin, from Denmark to Copenhagen, from Spain and the airports of Madrid or Seville, from Greece and the airports of Athens and Heraklion, from Italy to Rome Fiumicino, from Luxembourg, from Morocco and the airports of: Casablanca, Fez, Marrakech and Nador, from the Netherlands Bas and Amsterdam and Rotterdam airports, from Portugal to Lisbon, from the United Kingdom and London Gatwick and London Luton airports, from Switzerland to Basel, from Sweden to Stockholm or from Tunisia to Tunis .
For more information, visit the Montpellier airport website: https://www.montpellier.aeroport.fr/vols-destinations/liste-vols-destinations-directs-montpellier/